Unique creations in a changing corner of Brentford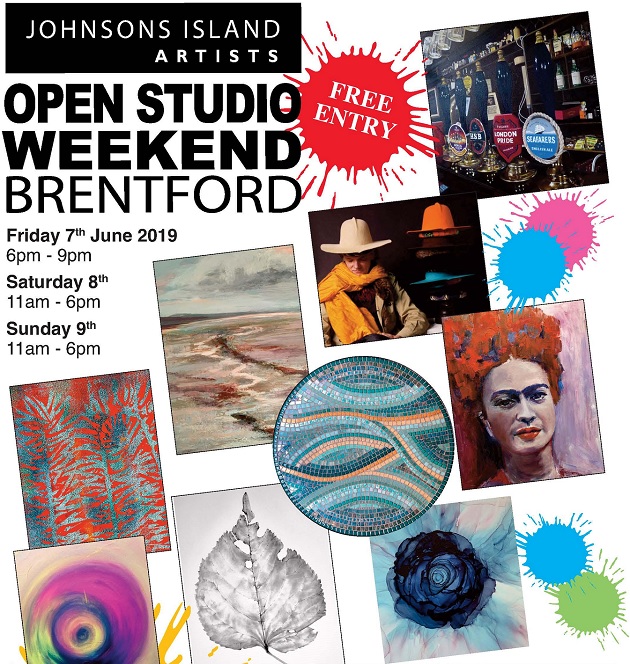 Brentford waterside is changing, but one part of its waterside history will be remaining the same - the community of artists who work at Johnson's Island, who have been taking inspiration from their canalside location for 25 years.
Hidden away for most of the year, the mixture of painters, hatters, mosaic artists, collagists and designers will throw open the doors to their studios and invite you inside. There is also a gallery on site which will be showcasing the artists' works.
This is an opportunity to buy or commission unique original artworks directly from the artists in their working environment and to enjoy the quirky surroundings.
Newcomers may be surprised to discover the quality and variety of creative endeavour taking place in this changing corner of Brentford.
The studios are set within an eccentric collection of buildings; some dating back to the heyday of the canal network and others more akin to a beach hut on stilts.
The Island is formed by a loop in the River Brent and is accessible via a footbridge from Catherine Wheel Road or Dock Road.
Johnsons Island Artists, Johnsons Island (opposite The Brewery Tap), Catherine Wheel Road,Brentford, TW8 8BD
The open studios will take place between 7-9th June.
Friday evening opening 6-9pm
Saturday and Sunday 11-6pm
Free entry
For more information: johnsonsislandartists.com

/JiArtists/

@JiArtists email info@johnsonsislandartists.com
May 9, 2019