Exhibition and shopping opportunity that extends to The Brewery Tap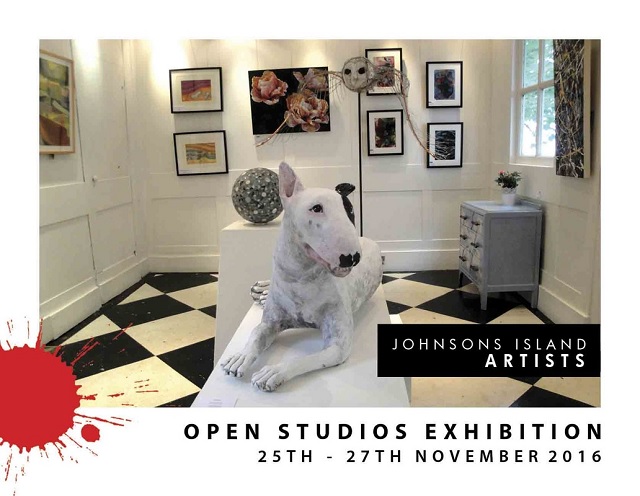 Why not visit the magical enclave of Johnsons Island in its unique setting on the Grand Union Canal.
Enjoy a warm welcome and a drink under the twinkling fairy lights while you browse the artworks, which vary from paintings through to one-off sculptures, 3-D paintings, mosaics, greetings cards, prints and more. The studios will remain open all weekend, offering a fascinating insight into the lives and work of the artists, their methods and inspiration.
Friday 25th November 6-9pm
Saturday 26th and Sunday 27th 11am-6pm

It is home to an eclectic collective of painters, printmakers, sculptors and ceramic artists who are opening their doors to the public in an annual open studios event. Once you cross the footbridge onto the old lock-keeper's island, you cannot fail to be charmed by the haphazard cluster of wooden buildings which make up the artist's colony – surrounded by house boats, wildlife and the lapping waters of the canal.
"People are always surprised to find this treasure trove of talent hidden away only a few steps from Brentford High Street," says Tara Winona, whose sought-after wildlife paintings sell all over the world. "We love welcoming visitors to our studios and will have an array of items for sale, or commission, so people can find something special to take home with them."
The exhibition also extends to the Brewery Tap.
Admission: FREE
There is plenty of parking and access is easy by bus or rail.
Johnsons Island Artists, Johnsons Island (opposite The Brewery Tap), Catherine Wheel Road,Brentford, TW8 8BD
November 3, 2016