Visit your local artists and buy artwork direct from the makers
Art Exhibition with Johnsons Island Artists featuring:-
Sam Dodson
Simon Pritchard
Floor in't Veld.
Private view on 24th Octboer 6-9pm
General viewing Saturday 25-26th 11-6pm
You can see examples of Sam Dodson's work on Facebook: https://www.facebook.com/SamDodsonArt
and of all of them on the Johnsons Island Artists website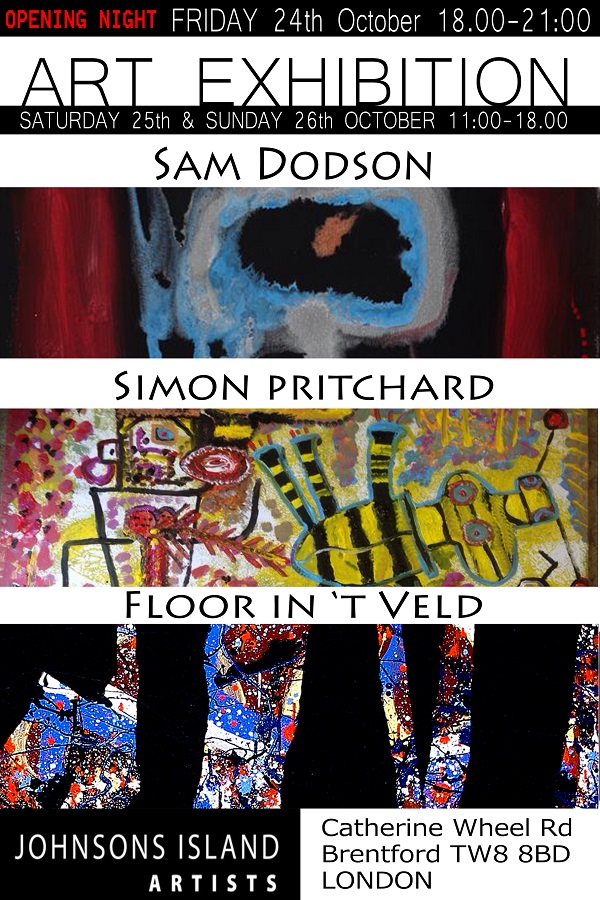 Johnson's Island is home to a flourishing colony of artists and craftspeople. It is situated beside the first lock linking the Thames to the Grand Union Canal with narrow boats and barges moored peacefully nearby. The island is reached by footbridge from the Brewery Tap in Catherine Wheel Rd, a famous Brentford musical pub. Access is easy by bus and parking is ample.
October 17, 2014