Isleworth Society Hosts Event at Isleworth Public Hall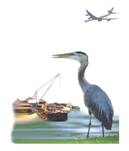 The Isleworth Society invites everyone to a Quiz Night on Friday 20th November 7.15 p.m. at Isleworth Public Hall, South Street, Isleworth.
This fun and fund raising event costs £6 including light supper - pay on the door.
Just turn up or ring 020 8744 0663 to book a table; these will be made up of 4-6 players. All are welcome.
November 17, 2009