An opportunity to see and give feedback on what ISIS are planning to do with Brentford's waterside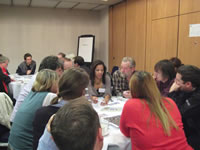 In November, many local people came along to an evening workshop at the Holiday Inn to discuss options for the regeneration of the Brentford Lock West Project (the Commerce Rd waterside area owned by ISIS).
Based on the conclusions of this workshop the designers have been working on a 'Preferred Development Framework' for the site which will be presented at a drop-in session at Grounds Cafe, Brentford Lock on Tuesday 23rd February between 6pm and 9pm.
Short presentations on the latest proposals will be given at 6pm, 7pm and 8pm on Tuesday evening.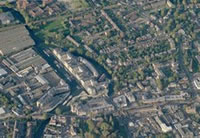 If you are unable to make the evening drop-in session, the presentation material will be displayed in Grounds Cafe between 10am - 3pm on the following day, Wednesday 24th February 2010.
Project staff will be available to discuss proposals with you.
Please drop-in to Grounds Cafe, Brentford Lock on Tuesday 23rd February, between 6.00pm-9.00pm to help design the future of Brentford's waterside.
For more information please have a look at their website at Brentford Lock West or contact either:
christopher.breslin@isis.gb.com tel: 07747 897 786
rachel.ollerenshaw@isis.gb.com tel: 0161 276 2071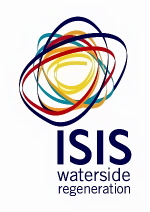 February 9, 2010