In aid of Child Bereavement UK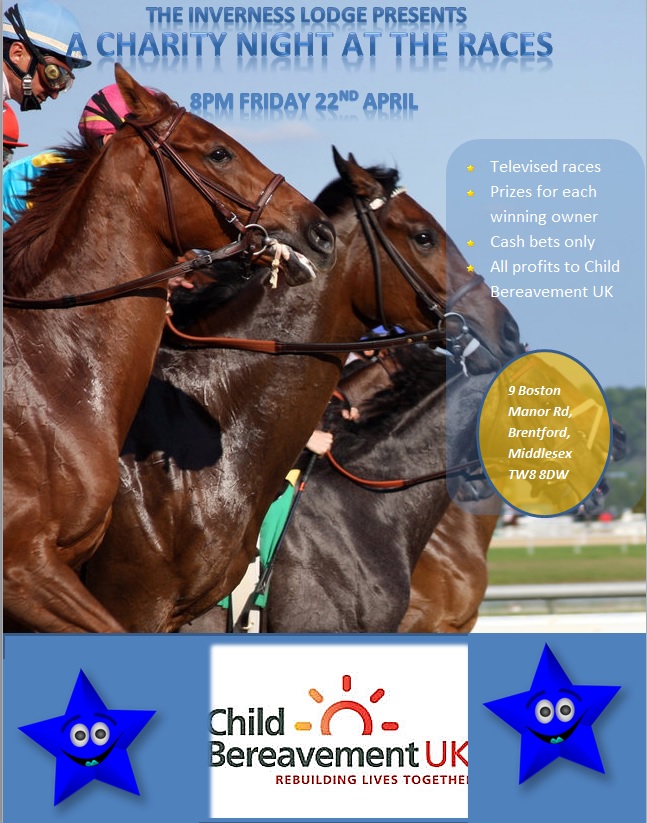 The Inverness Lodge is holding a Charity Race Night on Friday 22nd April at 8pm in aid of Child Bereavement UK.
If you've never been to a charity race night there are televised horse races, with cash bets and prizes for each winning owner. All profits go to the charity.
Inverness Lodge is next to Brentford Library at 9 Boston Manor Road, Brentford, TW8 8DW
Sammie Balson is running 10k for Child Bereavement UK. You can read why in her friend's account of her bereavement at The Telegraph. Sponsor Sammie at JustGiving.
April 11, 2016