Strauss's Horn Concerto and more

A senior executive at Sky will be going back to his first career when he plays Richard Strauss's horn concerto No 1 in concert with Hounslow Symphony Orchestra on March 22.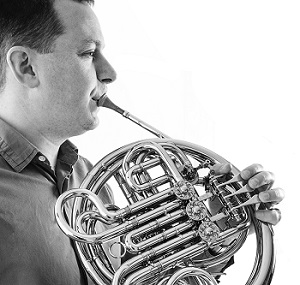 Iwan Thomas gave up playing the French horn professionally 15 years ago after he "fell out of love" with the notoriously difficult instrument. The Sky strategy manager took it up again two years ago to join this amateur orchestra which meets weekly at St Mary's Church in Isleworth.

The father of two, of Hartham Road, Isleworth, said: "I stopped because I knew I didn't want to play for a living, but the day came when I decided I missed it, and I wanted to create music again with other people."

Mr Thomas, who played for Bournemouth Symphony Orchestra, said: "You don't lose the muscle memory, but you do lose the stamina. The piece is 15 minutes long and like a runner who is training for a marathon, I am having do to a lot of practice."

The concert programme also includes Beethoven's Pastoral Symphony which contains a loud and exciting storm movement, and Mozart's Haffner Symphony no 35. It will be conducted by HSO's music director Scott Wilson.

Mr Thomas said: "We've been working hard on this; we think it will be a very enjoyable evening. The audience will hear pieces which are very accessible, with proper tunes, and they'll be able to hear the passion of the orchestra come through."

The concert takes place at St Mary's Church, Osterley Road, TW7 4PW on March 22 at 7.30pm. Tickets are available on the door, £9 in advance if booked at, www.hounslow-symphony.org.uk £12 on the door. Concessions are available.

Hounslow Symphony Orchestra aims to be the friendliest amateur orchestra in London. Enquiries from prospective players are always welcome.

March 7, 2014