A walk through Isleworth as part of the Hounslow Heritage Walks series
Ever wondered what it was like to be destitute in the days before the welfare state? To be reliant on bread being handed out after having to listen to a long dreary sermon?
Or to be segregated from your spouse and children in order to gain a roof over your head?
If so, come along 2.30 p.m. Sunday 30th August to All Saints' Church, Church Street Isleworth and join a guided tour recounting also how the workhouse evolved into a hospital that today exhibits memorabilia of the past. There is a charge of £3 per person, children free.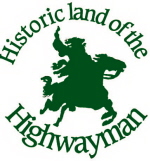 Walks are conducted by Hounslow Heritage Guides throughout the summer in Brentford, Chiswick and Isleworth. On the same weekend as the Pauper to Patient walk there is also Brentford - Road, Rail and Canal, a circular walk exploring Brentford's historic transport links, from Roman times to the present day.

Brentford walks leave the corner of the High Street and Half Acre (outside Goddard's shop) at 2.30pm (unless stated otherwise) and cost £3 per person. Children are free.

There's no need to book – just pay the guide.

Enquiries : Christine – 020 8744 0663


Old Brentford - A contrasting tour, taking in the remains of the town's industrial heritage with some of West London's finest 18th century houses.

Hounslow Heritage Guides - Diary of 2015 Walks

AUGUST
30th Chiswick Mall +
30th Brentford Road Rail & Canal
30th Isleworth – Pauper to Patient +

SEPTEMBER

6th Isleworth Riverside
6th Old Brentford
6th Chiswick Village
27th Chiswick Churchyard
27th Brentford Road Rail & Canal
27th Isleworth – Pauper to Patient +

OCTOBER

4th Isleworth Riverside
4th Old Brentford
4th Chiswick Village
18th Hounslow Heath (*)
25th Chiswick Mall
25th Brentford Road Rail & Canal
25th Isleworth – Pauper to Patient +

( + denotes linear walks * denotes once only tour for 2015)
Once only tours for 2015
* Chiswick House Grounds
* Brentford Riverside
* Isleworth – Graveyard to Cemetery
* Hounslow Heath

See www.hounslow-heritage.org.uk for further details and other local walks.

Call Janet on 020 8560 3718

August 20, 2015