Discover local heritage on a Sunday afternoon guided walk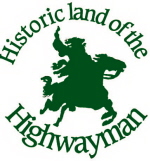 Hounslow Heritage Guides hold an annual programme of walks exploring local heritage. These are held on Sundays (and occasional bank holidays) between June and October.
All walks cost £3 (children are free) and no booking is required. All walks are taken at a gentle pace.

All Brentford Walks start at the corner of the High Street and the Half Acre, last up to 2 hours and return to the same place.
JULY
15th Chiswick Mall +
29th Old Brentford
29th Chiswick Village
AUGUST
5th Isleworth Riverside
5th Brentford Road Rail & Canal
19th Brentford Riverside + The Brentford Riverside walk is a stroll along the Thames through what were some of the town's old industrial areas and takes in the site of the ferry. It is a linear walk that starts in the centre of the town and finishes at Kew Bridge.
26th Chiswick Village
26th Isleworth – Pauper to Patient +
SEPTEMBER
2nd Isleworth Riverside
2nd Brentford Road Rail & Canal
22nd & 23rd OPEN HOUSE
30th Chiswick Village
30th Old Brentford
OCTOBER
7th Isleworth Riverside
7th Brentford – Canal to Boston Manor House +
21st Hounslow Heath
28th Chiswick 'Bodies & Ghosts'
28th Isleworth – Pauper to Patient +
The Battlefields Trust
Battles of Brentford & Turnham Green
A linear walk
Sunday 18th November, 10.30 a.m.
Market Place, High St, Brentford, TW8 8FJ
All walks are circular except those marked +. Once only tours are in bold.
They are led by voluntary guides, all members of the Hounslow Heritage Guides Association, now in its 24th year. Download the 2018 brochure (pdf).

Private walks and illustrated talks to choice are also available by prior arrangement.

For further details of all heritage walks please contact:-
Brian – 020 8230 8583
Janet – 020 8560 3718
www.hounslow-heritage.org.uk

The Hounslow Heritage Guides reserve the right to cancel any walk without notice in exceptional circumstances.
The full programme of walks across the borough is at www.hounslow-heritage.org.uk
Chiswick walks start from St Nicholas Church steps, Chiswick Mall / Church St. Isleworth walks starts from All Saints Church.
July 5, 2018