Last guided walks of the year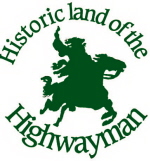 Hounslow Heritage Guides offer a selection of guided walks, mostly on Sunday afternoons highlighting the history of the area.
All Brentford Walks start at the corner of the High Street and the Half Acre, last up to 2 hours and return to the same place. There's no need to book, just turn up before 2.30pm and pay the £3 cost to the Guide. Children go free.
OCTOBER

29th Chiswick 'Bodies & Ghosts'
29th Isleworth – Pauper to Patient +
All walks are circular except those marked +. Once only tours are in bold.
The full programme of walks across the borough is at www.hounslow-heritage.org.uk
Chiswick walks start from St Nicholas Church steps, Chiswick Mall / Church St. Isleworth walks starts from All Saints Church.
October 16, 2017