Discover Hounslow's rich heritage with illustrated talks and a guided walk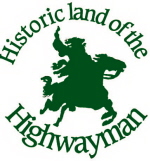 A variety of illustrated talks plus a guided walk.
11:30 Doors Open
11:30-16:00 Exhibition highlighting the diversity of on of London's best kept secrets - Hounslow Borough's fascinating towns, villages and riverside heritage.
12:00-12:20 Highlights of the ancient towns and villages that make up modern day London Borough of Hounslow - illustrated talk by Christine Diwell
13:00-13:20 Thames Riverside 0 from Kew Bridge through Chiswick - illustrated talk by Andrea Cameron
14:00-14:45 Taster walk round Brentford - led by Janet McNamara and Michael Peacock (meet main door St Paul's Church)
15:00-15:20 Brentford's hidden waterways - illustrated talk by David Bright
Saturday 20th October 2012 at St Paul's Church, St Paul's Road Brentford TW8 0PN 11.30-16.00
Arranged by the Hounslow Heritage Guides Association www.hounslow-heritage.org.uk

Tel. Janet 020 8560 3718
All welcome.
No need to book; just come along.
First come first served for talks.
If you like meeting people, why not further your interest in local history by becoming a guide?
Fascinating tales such as:
- a highwayman dancing with his lady victim on Hounslow Heath
- 200 soldiers perishing during the Battle of Brentford
- Vincent van Gogh teaching scripture and languages in Isleworth, and
- an aristocrat disposing of his wife's body in the Thames at Chiswick
are the life blood of the Hounslow Heritage Guides Assocation, a voluntary group of local history enthusiasts, and came into being some 18 years ago, under the tutelage of the then Hounslow Local Studies Librarian, Andrea Cameron. Andrea is President to this day.
Training, although involving commitment, isn't onerous, just building on existing interests in local history. All the current guides started from a small base concentrating on one chosen area. Graduall everyone gains in knowledge and experience, helped along the way by friendship, good humour and social activities.
Interested in joining? Call Janet on 020 8560 3718 to talk over in more detail.
October 18, 2012