The Definitive Pink Floyd Experience in St Paul's Church
Upcoming Events
Participate
Tickets are available on the door
St Paul's Parish Centre
St. Paul's Church
St. Paul's Road
Brentford TW8 0PN.
Sign up for our free newsletter

Comment on this story on the

The UK's number one Pink Floyd tribute band is coming to
St Paul's Church, Brentford on Friday 25 May for one night only!
THINK FLOYD, regarded as the UK's number one Pink Floyd tribute, are renowned for their stunning celebration of one of the world's greatest musical icons.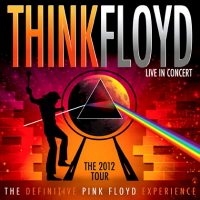 THINK FLOYD have been successfully touring theatres and venues around the UK and abroad for over 15 years and have managed to faithfully recreate all the atmosphere, visual magnitude and musical excellence of Pink Floyd, Live on stage.

The band's brand new show for 2012 celebrates the 40th anniversary of Floyd's ground breaking movie LIVE AT POMPEII. The show will feature a selection of tracks from this iconic film, as well as the whole range of classic Pink Floyd from Syd Barrett, through Dark Side of the Moon, Wish You Were Here and The Wall, to The Division Bell.

With an impressive light show and excellent live sound, this is a 'must-see' for all Floyd fans!
Tickets £17 on the door, or £14 in advance from www.thinkfloyd.net
Or by calling Ticketline: 0844 888 9991

St Paul's Church, St Paul's Road, Brentford, London, TW8 0PN

May 17, 2012