An evening with ex Chelsea and Brentford Legend
Participate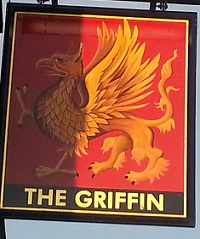 The Griffin
Brook Road South
Brentford TW8 0NP
Tel: 020 8127 1203
Sunday Roast
Wednesday Supper Club
Thursday Poker
Fortnightly Sunday Quiz
Darts
Sign up for our free newsletter

Comment on this story on the

There will be auctions, raffles and a chance to buy some great football memorabilia on the evening.
Join Claire at Gerhard for an evening with Ron 'Chopper' Harris for a night of story telling and Q&A.
At The Griffin Pub
On Friday 26th September
From 8pm to 10:30pm.
Entry tickets to this event are £10 and are available from The Griffin in advance and on the door.

Payments on the night can be made by cash/credit.
September 26, 2014