Veteran local band playing classic rock for a birthday bash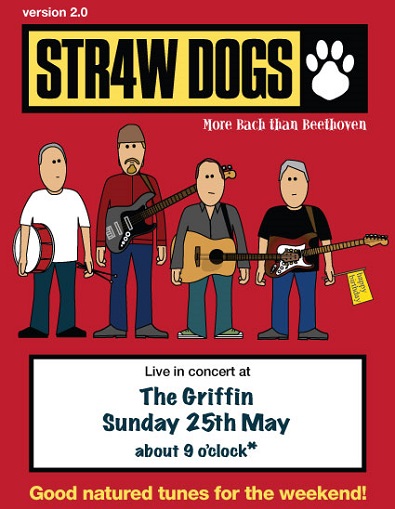 Local band STR4W DOGS More Bach than Beethoven!
Sunday 25th May at the Griffin, from 9pm
Classic rock, Beatles, Stones, Who etc
To celebrate the joint birthdays of the Griffin's landlady, Claire Peleshcka and BrentfordTW8's editor, Kath Richardson. Join in!
June 12, 2014