Get your tickets now for two performances only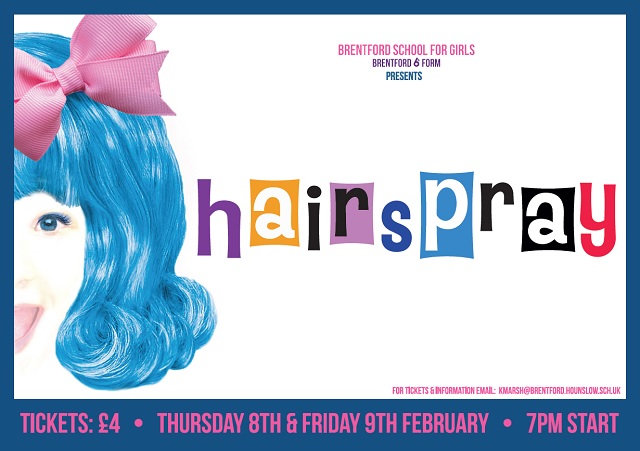 Students at Brentford School for Girls are working hard rehearsing for this year's school production. After an incredibly successful performance last year this year's school production of Hairspray: The Musical is set to be even better!
The story revolves around a dance loving teen Tracy Turnblad in 1960s Baltimore. Tracy auditions for a spot on "The Corny Collins Show" and wins. She becomes an overnight celebrity, a trendsetter in dance, fun and fashion. Perhaps her new status as a teen sensation is enough to topple Corny's reigning dance queen and bring racial integration to the show, and end the segregation of her and her friends.
Rehearsals have been full on since September and the students are working hard to learn all their lines, songs and dances. The performances will take place on Thursday 8th February and Friday 9th February at 19:00. Tickets are now on sale and can be reserved via email to Kirsty Marsh Head of Drama at kmarsh@brentford.hounslow.sch.uk. Tickets are £4.

For more information please contact Liz Gers (Community Co-Ordinator) at lgers@brentford.hounslow.sch.uk
January 10, 2018