As part of ARThouse Open Studios Festival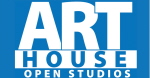 Residents and visitors get the chance to experience the abundance of creative talent living and working in the borough. Over the two weekends between 10-19 June artists and creative craftspeople will open their homes and studios to exhibit their work in their own unique environment. Last year's festival involved over 150 artists who exhibited their current creations and project in their homes, studios, community centres and schools.
Admission to all open studio venues is free to all and the public have the opportunity to meet some of the area's finest creative people - and buy their own original pieces.
See Richmond council for full details but local studio Brentford Gallery is participating

The studios are open from 11-6, Saturday and Sunday June 11-12th and 18-19th
Nearest tube:Gunnesbury. Nearest trains:Kew Bridge or Brentford.
Buses: 65, 195, 235, 237, 267, E2, E8, H91

Brentford Gallery & Studios
Johnsons Island, Catherine Wheel Rd, Brentford, TW8 8BD
June 6, 2011