Heston and Isleworth Fire Station welcomes you this Sunday
There will be fun for families at the Heston and Isleworth Fire Station open day this Sunday, 24 July, from 12 noon to 4pm.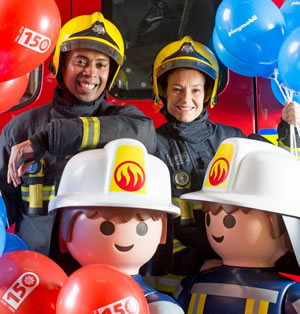 Hounslow Council is supporting the event, at the fire station, London Road, Isleworth, TW7 4HR, by providing some of the activities as well as services being present on the day, with stalls where advice and information will be available.
The event is part of the 150-year anniversary of the London Fire Brigade [1866-2016] and fire station staff will be on hand with fire and rescue demonstrations, plus safety awareness and tips. There will also be child car seat experts carrying out safety checks.
Youngsters can climb aboard a real fire engine as well as try out firefighter's uniform, enjoy a fun fair and much more.
Councillor Steve Curran, Leader of Hounslow Council, said: "Not only will it be a fun day out where children can get to see a real fire engine and firefighters, there is also the serious side where you can get information and advice on being safe in the home.
"The London Fire Brigade is celebrating 150 years and we all know how much we rely on our emergency services.
"I would like to personally thank LFB Borough Commander Greg Ashman and his staff for the excellent service they provide for the residents of Hounslow. What they do in our community is second to none and these events are a great way of supporting them."
July 22, 2016