Playing this Saturday at The Six Bells
Saturday 15th November at the Six Bells sees Simply Moodies, a Moody Blues acoustic tribute band, preceded by Kindred Spirit.
The Moody Blues Tribute players recently started this acoustic version of their original tribute band, "Blue Onyx" (now disbanded) and are so good that members of the Moody Blues have been to see their concerts and have even booked them to play at their own party!
Simply Moodies will be accompanied by Catherine Dimmock, flute player and singer from Kindred Spirit.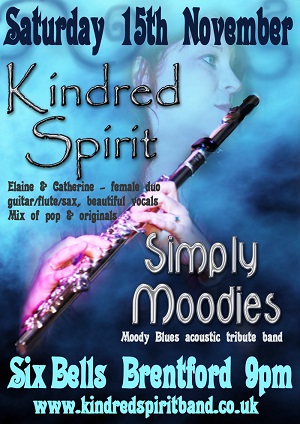 November 13, 2014