Buy or commission a unique present in a unique setting
On Saturday 7th and Sunday 8th December, 11am-6pm.
Eel Pie Christmas Open Studios offers an opportunity to buy or commission original arts and crafts directly from the artists in the unique surroundings of Eel Pie Island.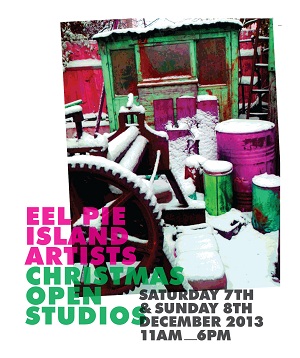 Access to the island is via a footbridgge from The Embankment, Twickenham. Follow the arrows. the studios are situated in a working boatyard so children must be supervised at all times.
Eel Pie Island Boatyard
Eel Pie Island
Twickenham TW1 3DY
For more information please call 07932 453990 or visit EelPieIslandArtists.co.uk
December 2, 2013