EDGE Progressive Paddling invites you on a special night-time paddle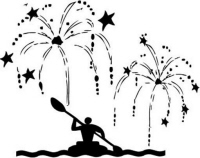 Canoe on the Thames at night to view the spectacular firework displays in the skies of West London.
Thursday 5th November
6:45pm at Kew Bridge Arches
To book your place or for further information please email enquiries@edgepaddling.com
phone 0845 262 9495
or visit www.edgepaddling.com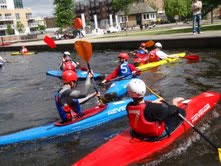 Open to adults and children over 14, children must be accompanied by an adult. Confident basic paddling skills required. Bring warm clothing and a headtorch. £8/£4/free for Edge members.
Edge Progressive Paddling, Kew Bridge Arches, Strand on the Green, London W4 3NG.
Run in partnership with Brentford Boating Arch and Brentford Football Club Community Sports Trust.


June 1, 2010