Duke of London hosting fifties-America style screenings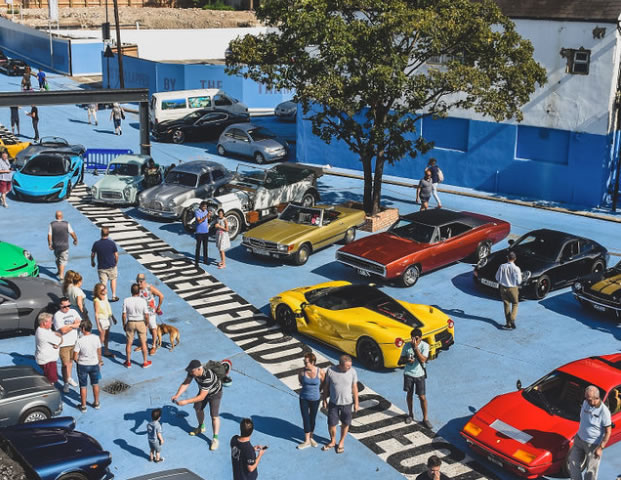 Classic and supercar hub Duke of London is set to launch Duke's Drive-In Cinema at The Brentford Project, on 16 July with a selection of car-themed films shown in 50s-America style
The event, on the blue road of Ballymore's major town centre redevelopment, is set to be unlike any other drive-in cinema launching this summer. Attendance will be limited to strictly classic and supercars, with guests being shown classic automotive-themed films.
If you don't have a classic or supercar waiting in your garage, a range are available to hire for the event from RNG Classics, including a Porsche 928, Lamborghini Murcielago, Jaguar E-Type, Ferrari 308 GTSi and MGB GT.
To continue the fifties theme of the event, guests can enjoy 'carhop' service in true American diner style. Waiting staff will roller skate to drivers' windows (with 1 metre enforced distance) to take their orders of takeaway food and drinks – including Santa Maria Pizzeria, which was voted London's Best Pizza by Time Out, draft beer from The Brewery Tap, and cocktails by Rye by the Water.
The organisers promise cars from famous films on display, celebrity faces and much more.
Officially launching on Thursday,16 July with a screening of Layer Cake (hosted in regulation with government-set guidelines and social distancing measures), Duke's Drive-In Cinema at The Brentford Project will also screen The Italian Job, Ronin, Ford vs Ferrari, 2 Fast 2 Furious, Bullitt and On Any Sunday, in addition to other titles.
Health and safety measures for the cinema include scanning tickets through closed car windows, masked staff, socially-distanced toilet queues, and contactless food and drinks delivery.
Tickets will be available to buy on a first-come-first-served basis from dukeoflondon.co.uk and start at £60 per car.
July 2, 2020