March this Saturday to focus on peace and children's rights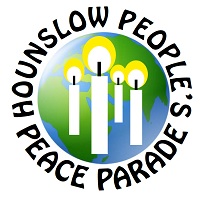 On Saturday, 21st of March 2015, the first 'People's Peace Parade' takes place in Hounslow to bring adults and children from the Borough of Hounslow and the surrounding boroughs together, to focus on Peace and the rights of children, both here in the UK and the rest of the world.
With growing numbers of children facing homelessness, poverty, child abuse, slavery and human trafficking in the UK and the world, and as millions of children die of hunger and war each year, we realise the urgent need to focus on changing attitudes and raising community awareness and cohesion in order to bring about justice & equality and thus Peace in the world.

Children are the future, including the future teachers, care-givers, leaders and governors of the world so our focus for the People's Peace Parade is to particularly include the children, giving them a chance to voice their thoughts and ideas on how we can improve the world, and create Peace, together, for the good of all the children and the future of the world.

The inaugural Peace Parade will be opened by the Mayor of Hounslow and start at 2pm, in Hounslow, at Laurence Road, (Opposite School Road). The group will walk through Hounslow High Street, stopping at Bell Corner, where there will be a few short speeches & performances to all gathered. The final part of the route will be to walk to 'Sri Guru Singh Sabha' Gurdwara, in Alice Way (off Hanworth Road) where refreshments will be served.

Young people have the right to grow up in a safe, peaceful, healthy environment, free from the ravages of war, poverty, hunger, inequality, discrimination, injustice, slavery and abuse. Let's all join hands to unite in happiness, peace and trust so that we and the children of the world are able to live in a world according to these ideals.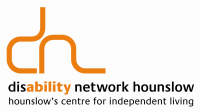 The parade is organised by Disability Network Hounslow.

DNH office phone: 020 8577 0956


Hounslow People's Peace Parade
March 19, 2015