Bring your wellies and join in the fun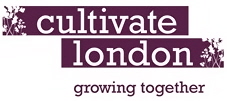 It has been a very big and exciting first year for Cultivate London. Rather than stroll in to winter at a leisurely pace, we thought we'd give it one large big push and hold a community day on 26th November.
The purpose of the community day is to show you our second piece of land, which we have rented from The National Trust for ten years.
We'd also like your help to finish clearing the land of brambles and rubbish, laying some paths and making our polytunnels airtight before winter really hits.
Details of the day are:
Saturday 26th November 10am - 3pm
Address is land adjacent to 689 London Rd, Isleworth TW7 4ES (we're sandwiched between Bedtime bedding store and Greenham House) There is no on site parking but surrounding streets can be used
We'll provide lunch
Please bring gloves, wellington boots and some basic gardening tools i.e. shovels, rakes, secateurs
If you would like to attend please let Leah know so she can cater for you all.
November 16, 2011