A fundraiser for Lewis Emery's Marathon for Brentford Charity Geoff's Place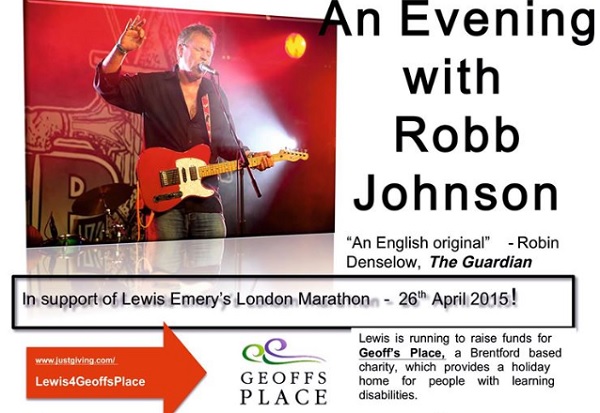 Supper, music and dancing all for £20 (£10 concessions)
Friday 10th April, from 8pm till late!
Food included and drinks available.
Pre-order your tickets at maureenbuckby@gmail.com or available on the door.
Organised by Friends of Spring Grove, this event takes place at Spring Grove Primary School, Star Road, Isleworth TW7 4HB
Funds raised go towards Geoff's Place, a Brentford based charity.
You can make a donation to Lewis Emery's London Marathon at JustGiving.
Brentford legend Robb Johnson can be discovered.
March 31, 2015