Invitation to celebrate the NEW Body Shop Boutique Hounslow
Free Pampering Packs worth £25!
LIFE Hounslow staff and families – Invitation to celebrate the NEW Body Shop Boutique Hounslow
WHEN: 02/03/2013
TIME: 11.00am
WHERE: The Body, Shop, High Street, Hounslow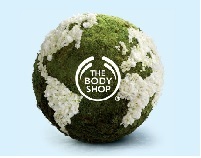 To celebrate the unveiling of their new look store, The Body Shop is inviting staff and families supported by LIFE Hounslow to be among the first of 100 people through the doors to receive FREE goody bags filled with pampering treats worth over £25 RRP.

This Saturday, 2nd March at 11am the Body Shop Hounslow will officially open the doors to one of the world's first The Body Shop Pulse Boutiques, championing the ethical retailer's philosophy, Beauty With Heart.
Designed to be a heartbeat in the community, the new Pulse boutique has a people-focused approach heroing a new Community Wall to advertise and celebrate local volunteering projects, as well as in store campaign-led events that will capture the imagination of customers to actively participate in, with the aim to make the world a better place. Pulse is where activism, beauty and community collide!
Gurdeep Bassi The Body Shop Hounslow Store Manager and local activist says of this exciting store opening: "At The Body Shop we believe that true beauty comes from the heart. It's much more than looking good and feeling good, but it's about doing good too.
"We are absolutely thrilled to invite Life Hounslow, staff and those who use the service, to help us unveil our new look Pulse Boutique. We are interested in the valuable work they do with local families and our staff are keen to help out in a small way by volunteering and sharing our skills."
LIFE was established in 1970 and has moved from a small operation in a bedroom in a Leamington Spa house to a £4 million organisation running services and projects countrywide. It exists to save lives and transform the futures of vulnerable pregnant women and young families
March 1, 2013