VIP tickets and travel to see a legend

Brentford Chamber of Commerce invites you to spend
"An Evening with LEO SAYER"
at London's Troxy Theatre on Wednesday 20th November 2013
Brentford Chamber have teamed up with RedRoutemaster.com to provide a very special opportunity to see music legend Leo Sayer in concert.
The 2013 Silverbird Tour celebrates the 40th anniversary of Leo's musical career and the global success he has achieved since then, which includes international No. 1s with You Make Me Feel Like Dancing, When I Need You and Thunder In My Heart; a Grammy Award, Platinum selling albums, all the hits he's written for other artists, and a net total of 27 Top Forty singles.
Leo is a long-time champion of Brentford and still has strong ties with the area. He always stays in Brentford when he visits the UK and we are delighted to be able to offer our members the opportunity to get up close and personal with this prolific artist.
VIP FRONT ROW TICKETS. * COMPLIMENTARY SOUVENIR PROGRAMME * TRANSPORTATION TO AND FROM THE EVENT ON THE ICONIC RED ROUTEMASTER * ALL AT A COST OF £40 PER PERSON.
To book your place please contact secretary@brentfordchamber.org (You do not have to be a member of Brentford Chamber).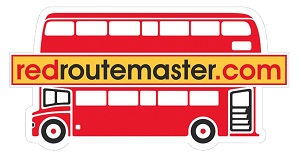 If you're a local business, anything from a sole trader to the largest company in Brenford, then the Brentford Chamber of Commerce is for you.If you'd like to attend as a guest or find out more about the Chamber, please email secretary@brentfordchamber.org, follow @BrentfordChmbr on Twitter or join the Facebook page.
October 23, 2013