Brentford Chamber and RedRoutemaster.com will deliver you

Brentford is full of the most extraordinary people and companies. One such company is RedRoutemaster.com, based in Brentford and proud owners of some beautiful Routemaster Buses.
After Brentford's trip to Stamford Bridge RedRoutemaster.com has once agreed a special rate to take us to Wembley this Sunday. There are lots of buses going and still some places spare so if you want a return to Wembley for £10 please contact editor@brentfordtw8.com as soon as possible.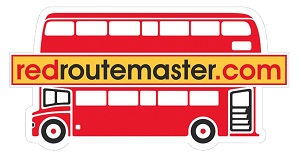 Other buses are available!
Should you wish to hire a London icon with RedRoutemaster.com, and add that magical touch to your wedding, event or party, contact them now on 020 7000 1952 and speak to Darren or Rory.
If you're a local business, anything from a sole trader to the largest company in Brenford, then the Brentford Chamber of Commerce is for you. If you'd like to attend as a guest or find out more about the Chamber, please email secretary@brentfordchamber.org, follow @BrentfordChmbr on Twitter or join the Facebook page.
May 17, 2013