Help the environment, help others and help yourself!

Most of us can't afford the prices attached to clothing on the catwalk at London Fashion Week but this week you could add some great pieces to your wardrobe for FREE. Celebrate the first London Fashion Week of 2013, by bringing along good quality items of clothing, shoes or accessories that you no longer wear to swap for other great clothing at the Hounslow Library Swishing Event.
Swishing is an fun eco-way to update your wardrobe without spending any money. Every person attending the event is required to bring in up to 10 items to be allowed to take something from the Swish. Items are then swished item for item, as you will be given a token for each item brought in which is then used to get new items.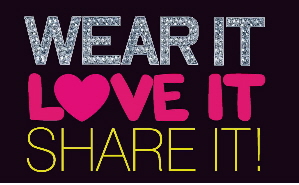 The West London Waste Authority are hosting a swishing event at Hounslow Library in Hounslow on Saturday 16th Feb which is a free event.
At: Hounslow Library, Treaty Centre, High Street, Hounslow, TW3 1ES
Date: Saturday 16th February 2013
Event Timings:
Drop off: 10:30 - 12:00
Pick up: 12:30 - 13:30
Event Rules:
* Each person must bring at least one good quality item of clothing, shoes or accessories in a good and clean condition to be allowed to take something from the event
* Please make sure that your items you bring to swap are in a condition that you would be happy to receive them in
* A maximum of 10 items can be taken from the event per person (it is the Swishers choice if they wish to bring more)
* Items will be swished item for item (1 item = 1 token)
* Pierced jewellery, swimwear and underwear including socks will not be accepted
* Items that have shrunk or have cleanliness or repair issues (e.g. stains, missing buttons, broken zips, loose sequins or beading, rips, tears, fabric pulls or holes, bobbly bits, disintegrating seams or hems, lint or fluff) will not be accepted
* We reserve the right to amend these rules, rules will be displayed on the day
February 6, 2013