Discover Boston Manor Park and Grand Union Canal Brentford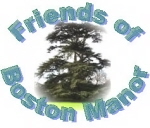 Do you ever wonder when your local buildings were built,who lived there and what they did?
Do you know your local history, how things workand what animals live near you?
Follow Friends of Boston Manor through the flora and fauna of Boston Manor and Brentford to find out what lives there,what grows there,who your famous neighbours were,and what was there before.
The Friends of Boston Manor are holding their first Summer Discovery Trail this year on Sunday, 1st August from 10 a.m. and would like you to join us in this fund-raising event for the Brentford Festival and Boston Manor Park.
The trail will take you on a trip through Boston Manor Park, on a circuit along the Grand Union Canal, down to Brentford High Street and back to the Park. Our guide sheet will provide you with a map of the route, information about local history, buildings, flora and fauna as well as providing a fun tour of the local area.
Registration will take place from 10 a.m. until 2 p.m. on Sunday, 1st August for an entry fee of £3.00 per person, but children under 16 years old will be free. An answer sheet will be given to you on your return to the Pavilion Cafe at the end of the walk. You can download a Summer Discovery Poster here. Please contact FOBM for more information by emailing here. Visit www.brentfordfestival.org.uk for more information about the Brentford Festival or email the Festival Organisers here.
July 26, 2010