'Better Pictures' showing their work in the Watermans Arts Centre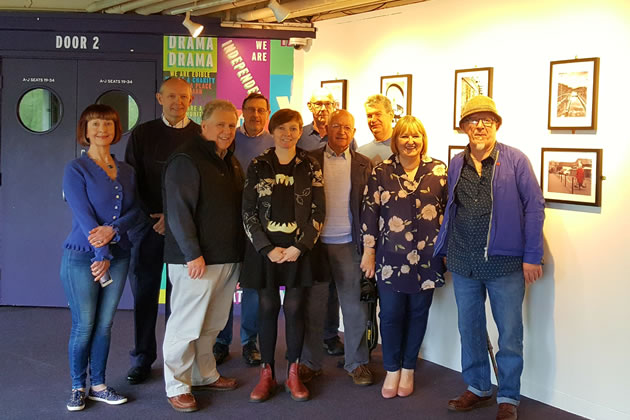 The Better Pictures group
Local photographers from the 'Better Pictures' group are holding an exhibition of their work entitled - Brentford, The Shape I'm In
It is taking place at the Watermans Arts Centre from 3 December until 10 January. Entry is free.

The 'Better Pictures' photographers meet regularly to practice and improve their skills. Photographic outings in Hounslow, Chiswick, Richmond and further afield take place regularly. Sharing and appraisal of work and, of course, socializing over food and drink, are key to the 'Better Pictures' ethos.
The photographs in the exhibition were all taken around Brentford by members of the group which originated in a Hounslow Adult Education class. The students, local photographers of all ages and backgrounds, formed 'Better Pictures' as an informal and friendly way of continuing to improve their photographic ability.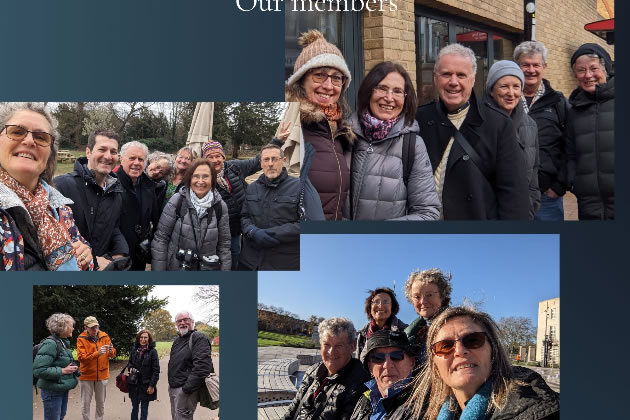 The works in this exhibition aim to convey the fun and enjoyment of photography shared by the group. The pictures displayed represent this year's theme of Brentford –The Shape I'm In.
Many of the 'Better Pictures' photographers have had their photographs presented in public exhibitions and some have even won awards for their work. You can find out more about Better Pictures, and view some more of their photographs, on their website.
Exhibiting photographers are:-

Laurence Acher
Margaret Baldwin
Dave Cook
Jacinta Cook
Paul Franklin
Rose Jackson
Amanda Kuijvenhoven
Andy Longfellow
Aseea Mahmood
Mando Mendolicchio
Petya Nikiforova
Michael Nolan
Denis Palmer
Anne Parkinson
Beatriz Pullin
Ian Trowbridge
The exhibition is made possible by the support of the London Borough of Hounslow, Creative People and Places and the Watermans Arts Centre.

December 4, 2020