Join him at the Beehive and hear for yourself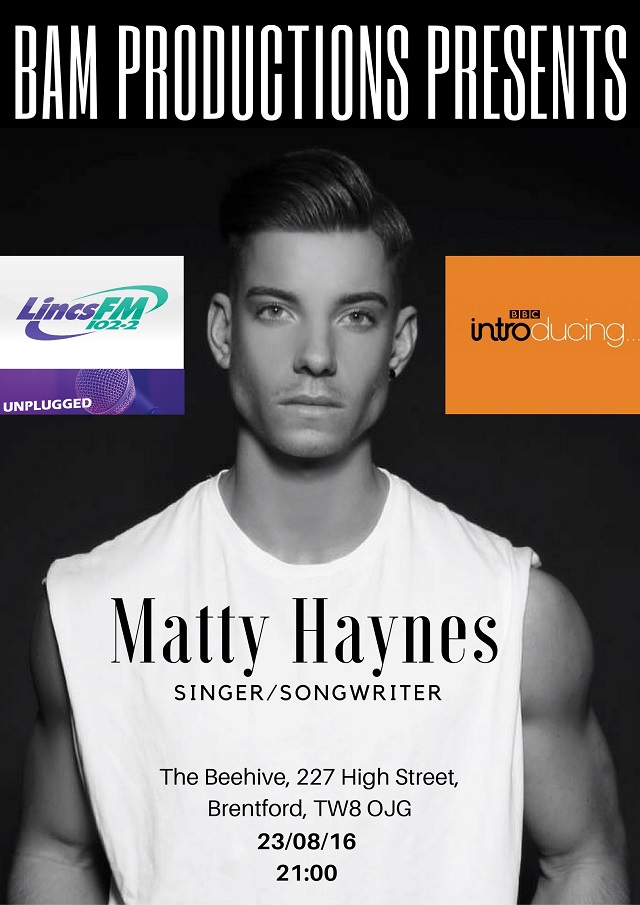 Matty Haynes is an upcoming singer/songwriter from Lincolnshire. Having already forged a highly successful modelling career, and coming third in Britain's Top Model, Matty decided to concentrate on his first love - Music!
Matty's first single, "Racing Thoughts" had an amazing response after being featured on BBC Introducing and BBC Lincs FM.
When not gigging, or at the gym, Matty can be found busking in Lincoln City Centre. With his distinctive voice, style and technique of playing the guitar, Matty is definitely one to watch out for.
BAM Productions are a Brentford company who are delighted that he will be playing in Brentford on the 23rd and look forward to hearing a lot more from him in the future.
Join Matty at The Beehive on 23rd August from 9pm. He can also be found on Facebook and Twitter.
August 19, 2016