A positive return to the A4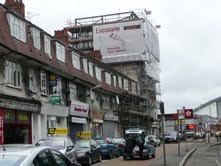 Six years ago the Lucozade ad, flashing lights and all, came down from the position it had occupied for decades, welcoming people to London as they came off the M4.
Well it's coming back up, in a temporary form at the moment, decorating the scaffold next to the Texaco garage on the A4 not that far away from where it came down from. A permanent ad will be up eventually.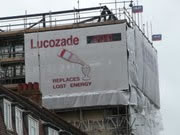 January 15, 2010