Roads surrounding Griffin Park didn't receive polling cards
Polling cards for Brentford ward by-election were all sent out on 4th June to registered voters.
Hamilton Road, Clifden Road (and Court), New Road and Braemar Road have not received polling cards. The Presiding Officer at the Clifden Road Polling station said these were being hand delivered now and that there would be an investigation but that it would appear Royal Mail didn't deliver them.
Not everyone in Brentford ward who is eligible to vote has received one. They are not needed to vote with but they act as confirmation that you are still on the electoral register.
If you did not receive a polling card from a different address please inform elections@hounslow.gov.uk Electoral Services said that there are a number of reasons why you might not have received a polling card, including Royal Mail not delivering them.
The Brentford ward boundary map is below just in case you're not sure whether you're in the ward or not. Also see larger map.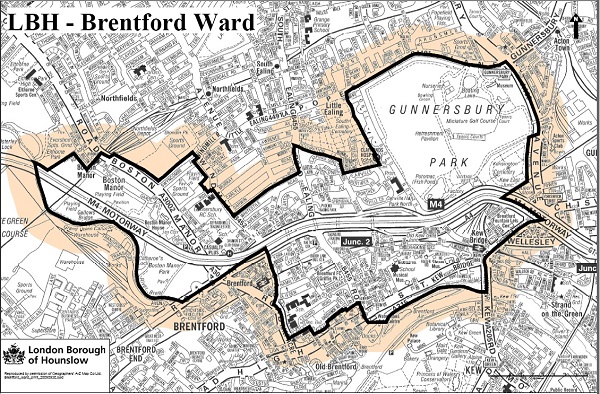 The By-Election takes place on Thursday 9th July.
Polling stations are open between 7am and 10pm
The candidates are:
Patrick Barr (Conservative)
Joe Bourke (Liberal Democrats)
Guy Lambert (Labour)
George Radulski (UKIP)
Diane Scott (Green Party)
July 10, 2015