ZSL recruiting volunteers to monitor migration through London's Rivers

The European eel (Anguilla Anguilla) is critically endangered. Recruitment of young eels back into European rivers has rapidly declined over the last 30 years.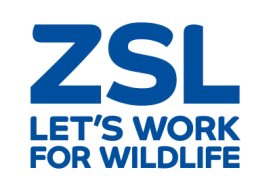 The Zoological Society of London ZSL has been monitoring the migration of eels into the Thames catchment since 2005 and now needs your help to:
 check eel traps
 count and measure any eels present
 upload the data onto the ZSL website

Monitoring runs from April to September, so you can enjoy the summer in London's rivers while collecting vital data to understand eels . At the end of the monitoring you will be invited to the 2016, Eel Forum at ZSL, London Zoo.
If you'd like to take part, following training sessions are available:
| River | Monitoring Site | Partner | Training Dates | Registration |
| --- | --- | --- | --- | --- |
| Brent | Stoney Sluice, Brentford | Canal and River Trust | April 21 and May 19th at 6pm | ccockel @gmail.com |
| Duke of Northumberland's | Mogden Sewage Treatment Works, Isleworth | Thames Water | April 22nd and May 12th at 6pm | ccockel @gmail.com |
| Hogsmill | Middle Mill, Kingston | Kingston Univer-sity | March 16th and May 11th at 2pm | S.Sivanesan @kingston.ac.uk |
| Lea | Bow Locks, Bromley-by-Bow | Thames 21 | April 13th and May 17th at 6pm | Karli.mccawley @thames21.org.uk |
Please register for your training session using the e-mail provided. For more information go to
www.zsl.org/citizen-scientists-help-save-the-european-eel
March 31, 2016