Concerns raised that sale may herald closure of store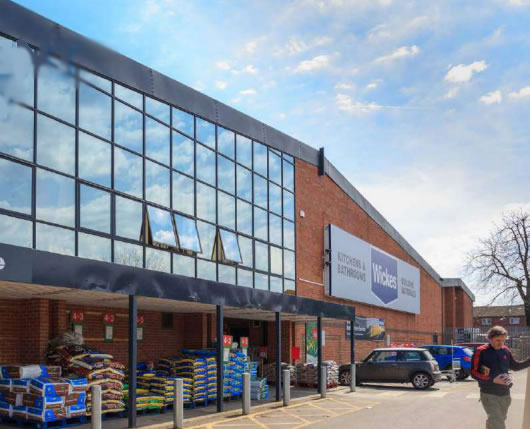 Concerns have been raised about the future of Wickes store near South Ealing tube station after the sale of the site which it occupies for a higher than expected price. There is an outstanding rent review and the site was sold on the basis of future residential development.
The freehold of the 1.64 acre site was recently bought for £14.5million, well in excess of the guide price of £11,750,000 given by Colliers International. Wickes is currently based in a 30,000 sq ft retail warehouse unit with 79 parking spaces and have over 13 years to run on their current lease.
There is an outstanding rent review from June 2016 with Wickes currently paying £617,520 per annum. Rents on the site can be revised upwards only and are reviewed every five years. It is not known why the review has not been completed.
The plot was advertised as offering future development potential for residential. It was acquired by CBRE GI the investment management arm of the commercial real estate services firm.
EalingToday contacted Wickes to ask them to clarify the future of the store but have yet to receive a response.
August 17, 2018