Towards a healthier and happier lifestyle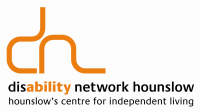 Do you live in Brentford or Syon wards? Do you want new skills and knowledge you can share with your community? Disability Network Hounslow, in conjunction with the London Sustainability Exchange and LB Hounslow, welcomes your involvement in an exciting new project starting early next year.
You'll have the opportunity to work with specialists to receive training in the skills you want. It could be vegetable growing, beekeeping, cookery and healthy eating, cycle maintenance, IT, meditation, yoga … or if you have another interest, let us know and we'll try to organise something for you.
You'll make new connections to inspire future collaborations, and receive funding to host events and workshops. If you're looking for something different to do in the New Year, this could be it!
To find out more, contact Virginia Fassnidge: virginia@disabilitynetworkhounslow.org or call 07810 292 361
December 14, 2015