If aged 16-24 and need more than a desk job read on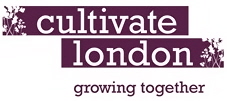 Cultivate London is now recruiting for the last traineeship of 2014, if you can believe it, which will start on the 9th of September and run until 18th December. Taster sessions will be available on the 2nd, 3rd and 4th of September (Tuesday/Wednesday/Thursday) and will run from 1:30 until 4pm on Tuesday, Wednesday and Thursday (June 3rd/4th/5th), which young people an opportunity to come try out our programme without having to commit to anything right away.
WHAT'S IN IT FOR YOU?
 You will be involved in the running of an award-winning enterprise
 You will gain skills in sales, time management and team work
 You can earn qualifications in horticulture, Maths and English
 You will learn how to grow and care for plants
 It will keep you fit (who needs a diet or the gym?)
 When everyone else is stuck inside, you will be enjoying the outdoors
 You will be challenged, and will gain valuable work experience that will get you on the path to your next job, which we help you find.
To summarise, our traineeship comprises a three-month placement with Cultivate London (10am-4pm, Tuesday, Wednesday, Thursday), and a 1-month work placement at another enterprise. While at Cultivate London, trainees learn a wide range of basic horticulture skills, have the opportunity to achieve a level one qualification in practical horticulture, maths and literacy, and are involved in many aspects of the running of our award-winning social enterprise, from seed sowing to harvest and sales. Following the three months with Cultivate London, trainees are then be placed with a suitable business, where they will complete a one-month work placement.

Examples of businesses with whom we are collaborating to provide work experience are Amey (who hold a contract with the Royal Parks), Walpole Gardens, Chiswick House Gardens, Mace Construction and Octink, among others. All expenses are covered, including lunch, travel and equipment.
This is a great first step to becoming work-ready, and is a fantastic option for individuals who are looking to get out there and try something new, while building their CV. Support is also provided to help our trainees find work after the traineeship.
If this opportunity is of interest to you or someone you know, please do not hesitate to get in touch with Adrienne (adrienne@cultivatelondon.org; 0780 565 8934). More information about the program can be found on our website (http://cultivatelondon.org/join/) . We look forward to hearing from you!
www.cultivatelondon.org

@cultiv8london
Cultivate London Limited is:
a company limited by guarantee: #7474198
a charity registered in England: #1147015
August 11, 2014