Both for Apprenticeship Program and Volunteer Youth Traineeship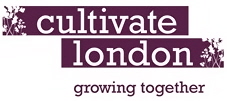 Apprentice Grower is a full-time paid position if you are between 16-24 and are from LB Ealing.
See full details. The closing date is 21st February.
Youth Traineeships - a four-month long voluntary program during which trainees are involved in helping us grow and sell plants, while working towards qualifications in Horticulture, Maths and English. Includes a one-month work placement with one of our partner organisations (opportunities include: Hyde Park, Chiswick House and Gardens, Walpole Gardens and Octink, among others). Lunch and travel provided. Taster sessions available week of 3rd March. Program starts 11th March.
If either opportunity is of interest to you, please do not hesitate to get in touch with Adrienne at adrienne@cultivatelondon.org or on 07805 658 934
office: 020 8568 6779
www.cultivatelondon.org

@cultiv8london
Cultivate London Limited is:
a company limited by guarantee: #7474198
a charity registered in England: #1147015
February 14, 2014