Responsible for managing youth trainees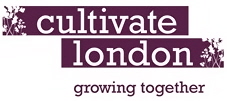 Cultivate London is an innovative urban farm and social enterprise based across multiple derelict sites in West London. We train unemployed young people in horticulture, and produce a range of edible and ornamental plants for sale.
We have three main objectives:
1. To generate training opportunities and jobs for unemployed young people aged 16-24 in practical horticulture
2. To convert derelict and vacant land across London into productive food growing space
3. To increase the amount of local and organically grown produce consumed by Londoners
At this exciting stage in our development we are looking to expand our small team to include a part-time trainee engagement officer – someone who will be responsible for managing our youth trainees on a day-to-day basis, while supporting our Head Grower on site.
Closes: 31st July, 2013
Location: Brentford
Hours: Part time – three days per week, 21 hours
Contract Type: Short-term contract until December 31st 2013
Salary: £18,000 – £21,000 pro rata, dependent on experience and qualifications
The Trainee Engagement Officer will be responsible for the management of the day-to-day activities of a group of up to ten 16 – 24 year olds. Activities will include, but are not limited to:
Attending sites across Hounslow and Ealing to meet trainees as instructed
Working with the Head Grower to decided movement of trainees, and pass this information on to trainees
Managing horticulture activities on site, as directed by Head Grower
Managing trainee files, including time sheets/attendance, weekly job reports and development logs
Being responsible for health and safety of trainees on site
Management of petty cash
The Trainee Engagement Officer will also assist the General Manager in activities related to trainee recruitment and employment:
Liaise with job centres, probation service teams and other community organizations from which Cultivate London recruits trainees.
Liaise with potential employers who may be able to provide long-term employment for Cultivate London trainees
To be suitable for this position you must have the following credentials/assets:
Essential:
Highly organised
Experience teaching, training or coaching others
Experience working with youth
A good standard of English, Maths and ICT skills
Relevant horticultural qualifications and/or proven experience of horticultural work
Demonstrable knowledge and understanding of health and safety
Clean CRB
Ability to work well with others in a small team environment
Willingness to travel to various work sites around West London
Willing to work outside in all weather
Desirable:
Valid UK driving license
Experience in a plant sales environment
Please send a CV and covering letter to Cultivate London's General Manager, Adrienne Attorp, at adrienne@cultivatelondon.org no later than 12:00pm on Wednesday, 31st July, 2013. Interviews will be held at Cultivate London's office in Brentford (West London) on the 1st and 2nd of August.
Cultivate London Limited
108 High Street, Brentford, Middlesex, TW8 8AT
office: +44 (0)20 8568 6779
www.cultivatelondon.org @cultiv8london
Cultivate London Limited is:
a company limited by guarantee: #7474198
a charity registered in England: #1147015
July 24, 2013