Earthy hands a must for this trainee programme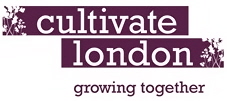 Are you beteween the ages of 16 and 24?
Looking for work, but aren't interested in just any old desk job?
We may have just the thing for you...
If you love the outdoors and aren't afraid to get stuck in and get your hands dirty, then come check out CULTIVATE LONDON, and innovative urban farm based in West London.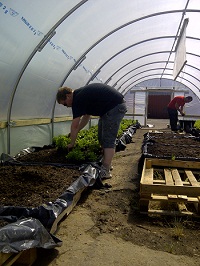 WHAT'S IN IT FOR YOU?
‐ You will learn how to grow and care for plants
‐ You will be involved in the running of an award-winning enterprise
‐ You will gain skills in sales, time management and team work
‐ You can earn a qualification in horticulture
‐ It will keep you fit (who needs a diet or the gym?)
‐ When everyone else is stuck inside, you will be enjoying the outdoors (you
will be the first of your friends with a tan, we promise!)
‐ You will be challenged, and will gain experience that will get you on the path to your next job
No experience necessary! Just bring some ambition, an open mind and
enthusiasm.
If you think this could be for you, or someone you know, then we want to hear from you:
Call Adrienne: 0780 565 8934
Send her an e-mail: Adrienne@cultivatelondon.org
Or just come round and say hi: 108 High Street, Brentford, TW8 8AT
Taster sessions available March 11th-15th
www.cultivatelondon.org
@cultiv8london
February 25, 2013