Challenging work for an interesting charity that would look good on a CV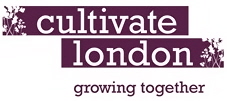 Cultivate London are looking for a Research Intern.
Overview:
Cultivate London is an innovative urban farm based across multiple site in West London.
We produce a range of organically grown herbs (basil, parsley, mint, coriander) and winter
vegetables (kale, spinach, radicchio, pak choi) for sale to chefs, shops and individuals.
We began operating in March 2011 and are a non-profit company that provides jobs and
training to young, unemployed people. More information can be found at www.cultivatelondon.org
Key message:
At Cultivate London, we believe consumers want to have a positive impact on the world
through the products they buy. By buying Cultivate London, an individual is creating a job
for a young person AND buying the freshest, tastiest fresh food available in London. We
harvest each morning and it's on the shop shelf by afternoon.

Research Brief for Intern:
Cultivate London is growing quickly. In 2011, we had one growing site. By March 2012,
we'll have three growing sites. We need to improve our packaging so that it screams local,
fresh and young. Our packaging is done on our growing sites so it needs to be quickly
and easily assembled.

The Research Internship will assist Cultivate London by:
• looking into environmentally friendly packaging options for each of our different
products
• Pulling together a short list of packaging options that fit within budget
• Getting dimensions of packaging for label design and branding requirements
• Getting packaging samples sent in order for us to test before buying

The table below lists how our products are sold to different market segments and the
different packaging requirements.

Unit
Packaging Info
Packaging


100g bunches to chefs
None
None

50g retail bags to shops


Product name, weight,
location grown, produce
grade, other FSA label
requirements

Water proof, small flow of
air, protects delicate leaves
from being squashed in
transit
Point of sale material for
shops to place on shelves/
in shop that direct
customers to our produce


9cm round pot
Product name, short
description, where to grow
Cultivate London details

Water proof
Label to be placed in soil
Point of sale material for
nurseries that direct
customers to our product


Timeframe:
Applications close Friday 30th September. Interviews held on Friday 7th October. Brief to
be completed by 25th November.

Remuneration:
This internship is unpaid, however all travel expenses will be reimbursed upon
presentation of receipts. The successful intern will be included on our website and publicly
thanked in our newsletter which is circulated to over 400 individuals.

Key relationships:
The successful intern will report directly to Cultivate London Managing Director. They will
also work in partnership with Lighthouse Creative and will remain within the branding
guidelines already established.

Applications emailed to leah@cultivatelondon.org. Please include a one page cover
letter and CV. Applications close 5pm, Friday 30th September 2011.

September 21, 2011