Men arrested after residents reported concern
Hounslow Police arrested two men in connection with the supply of Class A drugs in Thornbury Playing Fields, Isleworth on 31 May.
Police used plain clothes officers as part of the operation to target drug runners who were believed to be using push bikes to sell drugs.
Several wraps of crack cocaine were seized from one of the men, who was arrested for possession with the intent to supply. The second individual was arrested for breach of a court order and possession of Class B drugs.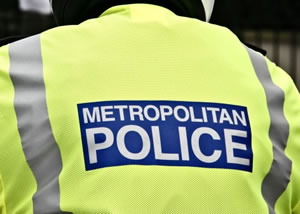 Police have attributed the arrests to vigilant residents who raised the alarm by reporting that they believed drugs were being used and sold in the park.
In a separate operation, Police were assisted by Hounslow Council's housing and animal welfare teams to issue a warrant to remove a number of dangerous dogs being kept in appalling conditions at a flat at New Chapel Square, Feltham. Serious welfare concerns were raised at the property, where one room was being used solely as a kennel and containing a large amount of dog faeces and urine. Police noted that the hygiene level at the property was so poor that it was questionable whether it was suitable for human habitation.
On these grounds the owner surrendered a second dog which was not covered by the warrant and will be vacating the property in approximately four weeks when his tenancy will be terminated.
Councillor Katherine Dunne, Cabinet Member for Communities and Workforce, Hounslow Council said, "These are great results and fine examples of how the Council, the Police and residents join forces to make Hounslow a safer place to live and work.
We thank the vigilant residents who took the time to report criminal behaviour in Thornbury Playing Fields; our exemplary Police force in Hounslow who work tirelessly to improve our borough and keep people safe; and our housing and animal welfare teams who have shown us exactly what successful joint working should look like."
Superintendent Ricky Kandohla – Head of Neighbourhood Policing West Area BCU, said, "This demonstrates good joint working between police and local partners, supporting the campaign to ensure that our parks are free for use of our local community and not for those that are involved in criminal activity. We will continue to patrol the park and local area to disrupt and deter criminal behaviour. Please continue to report criminal activity to us and we appreciate the ongoing support of the local community."
June 13, 2018