Found guilty of five burglaries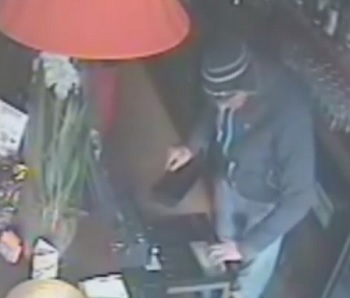 Michael Exposito, 44, of Chatsworth Crescent, Hounslow was arrested following a CCTV appeal by the Met.
He has been jailed for five burglaries at non-residential addresses in west London.
He pleaded guilty at Uxbridge Magistrates' Court on 10 August and was sentenced to 18 weeks' imprisonment for each offence, to run concurrently.
The court heard that on 7 March, Exposito burgled Tabla Restaurant in Hanworth Road, Hounslow. He stole £150 and six bottles of spirits.
On 20 March, Exposito burgled The Cinnamon Lounge on Twickenham Road in Isleworth. Five bottles of spirits and £1,500 were taken.
On 18 April, Exposito burgled a building on Kew Road, Richmond and stole eight bottles of spirits.
On 18 April, Exposito burgled the Outsider Tart café in Chiswick High Road, Chiswick. He stole £100 and a tablet computer.
On 22 April, Exposito burgled the Catholic Centre in Dukes Avenue, W4. He stole £200 and six bottles of spirits
October 5, 2016