Both victims left in 'serious but stable' condition in hospital
A 22 year old man has been arrested in connection with a double stabbing that took place on the Kew Bridge Road earlier this month.
Two men both reportedly aged 36, were taken to hospital on the evening of Thursday 8 October suffering from knife wounds. The latest update on the the men is that they remain in hospital in a 'serious but stable' condition.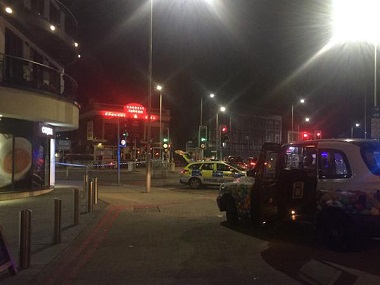 Photo courtesy @SteveStandring


The arrested man remains in police custody at a west London police station. There are no further details as yet about the circumstances of the incident.
Hounslow Police are leading the investigation.
October 14, 2015