One of victims is in critical condition in hospital
A man is in critical condition after being stabbed on the Kew Bridge Road last night.
Police were called at approximately 11pm on Thursday, 8 October to reports of two men being attacked in Kew Bridge Road, Brentford.

Police Officers and London Ambulance Service attended and the men, both aged in their thirties, were taken to hospital for treatment to stab injuries.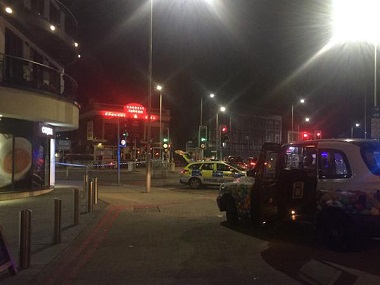 Photo courtesy @SteveStandring


One victim remains in a critical condition; the other is not seriously injured.
The area was cordoned off at the time of the incident.
There have been no arrests so far and police inquiries continue.


October 9, 2015