Claimed he was holding drugs for a friend
A man who said he was looking after class A drugs and a substantial amount of cash for a friend has been jailed.
Benjamin Scott Scudder, 24 of Turnpike Way, Isleworth, Middlesex was sentenced at Kingston Crown Court on Friday, 20 March to 35 months' imprisonment. He pleaded guilty to three counts of possession with intent to supply class A drugs and one count of possession with intent to supply class B drugs.
The court heard how on 6 November 2014, police officers from Hounslow Crime Squad executed a drugs warrant at a flat in Turnpike Way, Isleworth. Whilst inside the flat they saw a bag outside a window of Scudder's flat and went to investigate. Inside the bag they found £3980 in cash, a quantity of class A drugs (crack cocaine and heroin), mobile phone and a debit card. Officers also found a quantity of herbal cannabis inside his flat.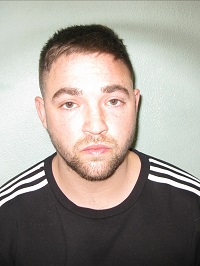 Scudder was arrested for possession with intent to supply class A and B drugs and later charged with the offences.
Whilst in custody Scudder stated that he was holding the bag for a friend in return for money. He heard police force entry to a nearby flat and panicked so he threw the bag out of the kitchen window as he did not want to get caught with it.
Detective Constable John Taylor from Hounslow Crime Squad said: "Hounslow borough takes drug dealing very seriously and we will do everything in our power to catch those responsible and put them before the courts.
"Scudder thought that as he was only holding the drugs for a friend he would not be held responsible. What this sentencing demonstrates is that the courts will hold people to account for drugs found in their possession, even if they belong to someone else."