Says store should not be allowing access non-essential items on first floor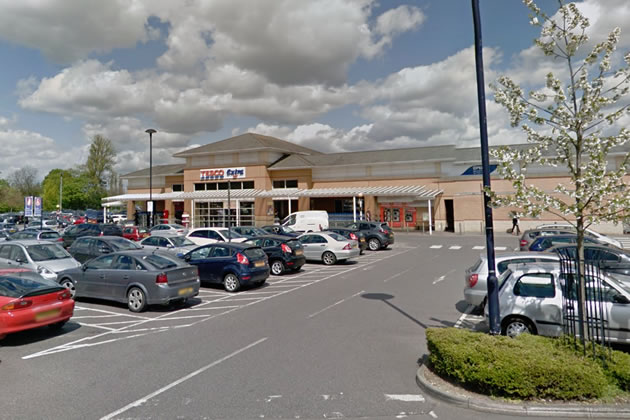 Tesco Extra in Osterley. Picture: Google Streetview
Hounslow Council has served a prohibition notice on the Tesco Extra store in Osterley.
The notice has been issued under coronavirus regulations which the authority says the supermarket chain is breaching by leaving its first floor area open during the current lockdown. Clothes and other items deemed non-essential are sold in this area.

The notice follows Council officers inspecting the premises and finding the store allowing access to its first floor.
The prohibition does not require the store to shut. The council is seeking a restriction on sales in the first floor of non-essential goods but the cafe on that floor would be allowed to remain open to provide a takeaway service.
The leader of Hounslow Council Steve Curran said, "At a time when Hounslow has among the highest levels of Covid-19 in London it is vital we continue to take action to protect public health wherever we find concerns.
"In this case, because Government guidance advises that where areas selling essential goods are separate to those selling non-essential goods, access to the non-essential goods should be restricted, we have required the shop to restrict sale of non-essential goods on the first floor of the superstore. Access is still allowed to the café for a takeaway service.
"Our view is that Tesco's actions go against the spirit of the law in allowing shoppers to shop for the non-essential goods. We recognise that Tesco is a responsible retailer and would have hoped to see them working in line with government guidance, not in opposition to it.
"Tesco do not agree with the position we have taken. That is their right and they have exercised their right of appeal. While that is ongoing it would not be appropriate to comment further"
" We would ask Hounslow's residents though, to undertake only essential shopping. Browsing clothes is not essential. Please stay at Home, Protect the NHS and save lives."
A spokesperson for Tesco said, "The safety of our customers and colleagues is our number one priority. We believe that our Osterley Extra store complies with the government's rules on Covid-19 measures and we were disappointed to receive this notice, which we are appealing."

January 26, 2021