Policy needs to be updated after 12 years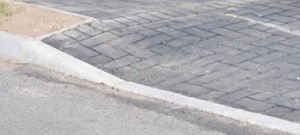 The council's current policy on residential crossovers (also known as dropped kerbs) is now 12 years old and needs to be updated. This will take into account new and updated policies, rules and guidance that have been produced in the last 12 years to ensure that the policy is up to date.
The policy sets out the requirements that will need to be met before a crossover can be approved, and also updates the procedure for applying.
The key requirements can be summarised as:
• Minimum size of available parking space within a property
• Visibility of traffic (including pedestrians and cyclists) on the road
• Ability to access the space in one manoeuvre
• Consideration of the impact of trees and street furniture
• Consideration of the implications for on-street parking provision
Traffic would especially like to hear about any experiences (good and bad) of the current process and/or policy.
Please ensure that any comments you wish to have taken into account are submitted to traffic@hounslow.gov.uk by Tuesday 26 July.
The consultation on the draft policy can be viewed on the Council's website
June 2, 2016