Move to create association to lobby for better maintenance and improvements
Do you value your Local Park or green space? Do you want to see improvements there, and more people using it? If so, why not get together with other users to form a Friends of St Paul's Recreation Ground group?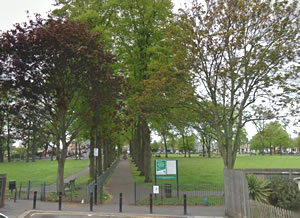 As a non-statutory-funded sector, council-owned green spaces are suffering from funding cuts and along with associated pressure to sell land for development are under increasing threat of loss, as so very nearly happened with the Brent Lea Recreation Ground recently.
A well-resourced park can be the heart of a community. An under-resourced park can soon deteriorate and become a negative space full of fear and anti-social activity. Parks and green spaces offer fantastic value for money. In a time when one of the overriding social concerns is the need for community cohesion they are invaluable assets. Parks are a democratic institution, they cater for and matter to everyone — people of all ages, backgrounds, interests and abilities.
As a group we can meet regularly to discuss your views and concerns about the park, and collectively lobby the Council for better maintenance and improvements. In addition as a group we can create a long-term vision for how the park could be if there were new facilities etc., organise events such as bulb and tree planting, clear-up days, picnics, and maybe even a summer community festival. But most importantly as a Friends group we can act as a voice for the community.
If you care about the future of St Paul's Recreation Ground and the fantastic facility it provides us with, please make your voice heard by joining a newly formed Friends of St Paul's Recreation Ground group.
For further information contact: caseym@blueyonder.co.uk.
Martin Case
August 20, 2015