Double-decker bus blaze could be seen for miles around
The M4 motorway was closed yesterday evening (13th June) after a bus caught fire. Nobody is reported to have been hurt as a result of the fire. The vehicle is believed to be an open top tour bus that was not carrying any passengers. The driver and a co-driver escaped from the vehicle before the Fire Brigade arrived.
The incident took place between junctions two and three of the M4 approaching the slip road to Heston services.
The blaze was reported to London Fire Brigade at about 6.20pm and 20 firefighters were dispatched to the scene. The fire was under control just before 8pm.
The road was closed westbound between junctions 1 and 3 leading to traffic disruption in the Brentford and Chiswick areas. The motorway reopened at 10.30pm.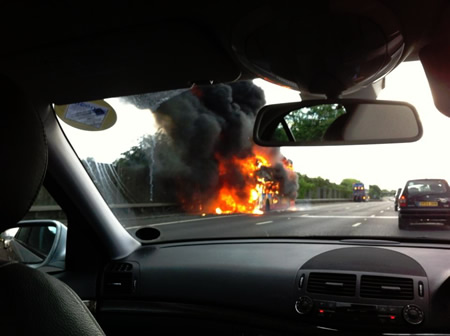 Picture: Timea Kristoff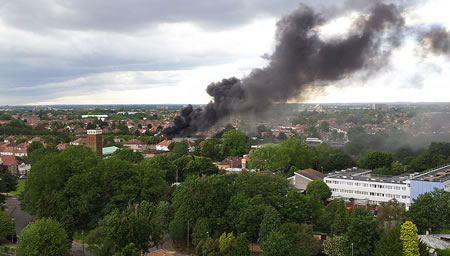 Picture: Jim Lawes
June 14, 2013